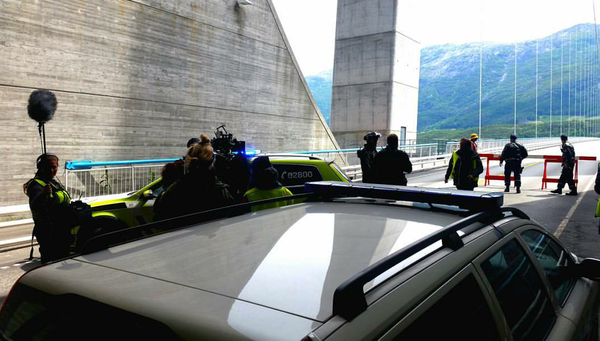 It was nice to be a part of the movie MORTAL. Amazing weather. It became quite hot in the police uniform. Soaked with sweat. Not so easy to make a movie when it's done on a bridge where there's a lot of traffic. But it went very well. (Location: Osa in Ulvik and Hardangerbua).
Cool hang. Good chemistry. A great experience! This must be repeated! No doubt about it! 
André Øvredal is a director and writer, known for Trollhunter (2010), The Autopsy of Jane Doe (2016) og Tunnelen (2016).
Premiere 2019!
Peace & Love, 
TERJE